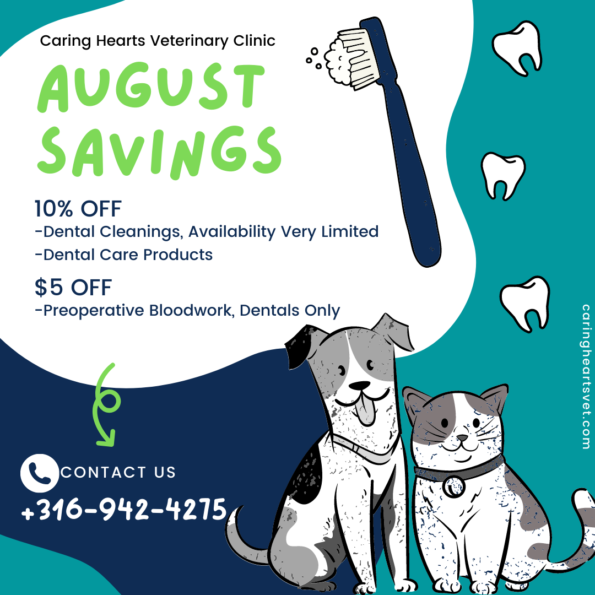 August savings are here!
10% OFF Dental Cleanings, Availability Very Limited
10% OFF Dental Care Products
$5 OFF Preoperative Bloodwork, Dentals Only
if you are unable to get your pet's teeth cleaned in August, save the date! Our next dental month will be in November.
We will book up fast! Give us a call at (316) 942-4275 to schedule your pet's dental cleaning!