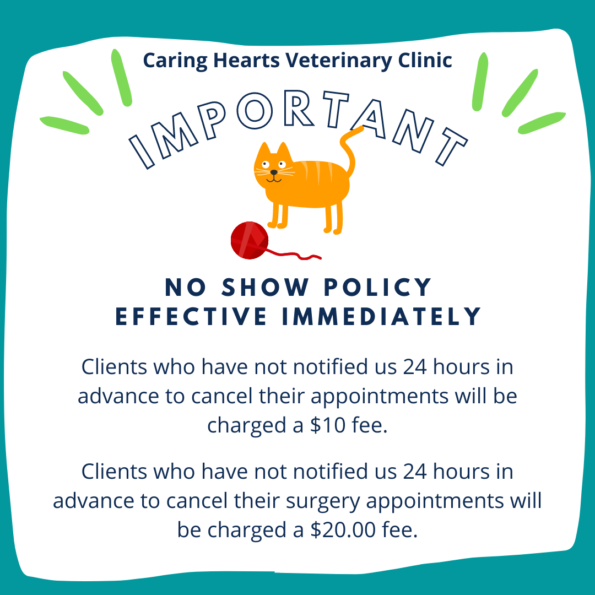 Cancellation and No Show Policy.
In order to be respectful of the medical needs of other patients, please be courteous and call our office promptly if you cannot attend an appointment. If it is necessary to cancel your scheduled appointment, we ask that you call at least 24 hours in advance. Appointments are in high demand, and your early cancellation will allow another patient access to timely veterinary care. If it is after hours, please leave this message on our voicemail.
24-hour notice is required for all appointments, surgery, and dental cancellations. There will be a cancellation and no-show fee of $10 and $20 for surgeries and dentals. If you have any questions, please call us at (316)942-4275. We appreciate your patience and understanding!