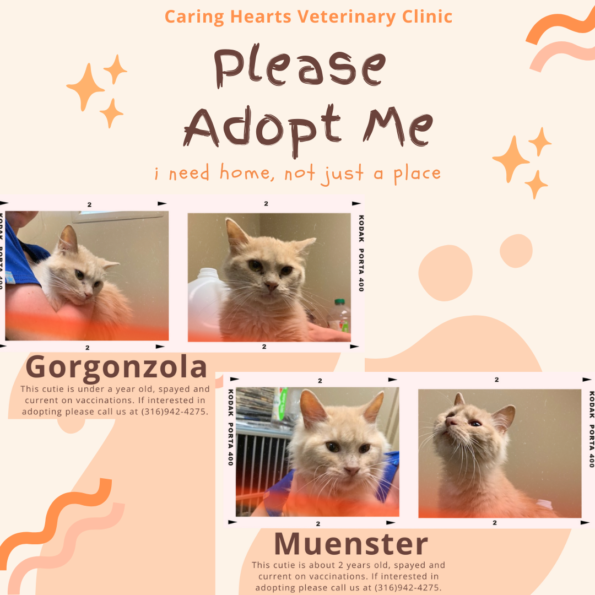 Meet Muenster and Gorgonzola! They are looking for their forever home!
These two were found outside of our clinic in really bad condition. They were nursed back to health with the help of Dr. Dalton, Dr. Gerri and our techs. 
We have been calling them the "cheese cats" because of the names that our staff gave them.  Muenster is estimated at about 2 years old and Gorgonzola is estimated at a little less than a year old. Both females,  spayed and fully vaccinated.
If you are interested in adopting them or have any questions, please give us a call at (316) 942-4275.